In order to obtain a application ID and application secret - both required for many of our posts to work - you must first register a Facebook application. The method for creating the application does vary from time-to-time so we'll try and keep this page updated to reflect any variances. Of course, if you're a client, get in touch and we'll do this for you.
■ ■ ■
Step 1
Navigate your way to developers.facebook.com/apps

and click on "+Add a New App".

Step 2
Click on "Website".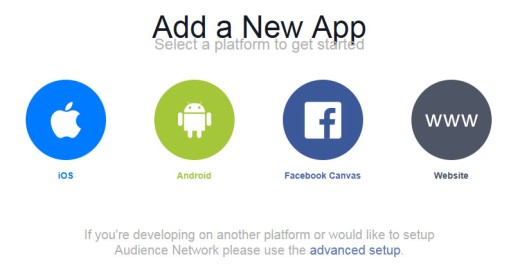 Step 3
Click on "Skip and Create App ID" on the top right of the page.

Step 4
Fill our a "Display Name" and, under Category, select "Apps for Pages". Click on "Create App ID".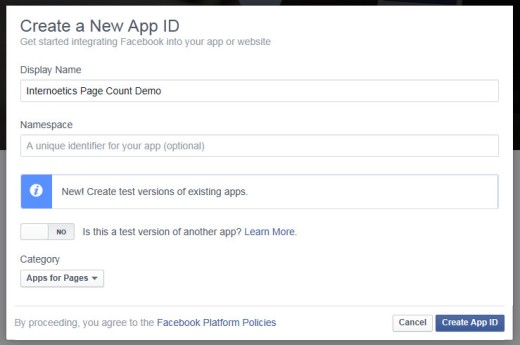 Step 5
You may be asked to fill out a captcha form

of some sort (select cats, types of food etc.).
Step 6
You will be directed to your Application Dashboard. Copy your new App ID and App Secret into your shortcode. You may have to enter your password again to show the App Secret (don't share this with anybody).