This icon reference is to support the article as published here. Usage is details in our article and on Weather Underground's website

. Image sets are current as of July 2017, although the API now requires registration so the linked post is invalid.
■ ■ ■
icons="a"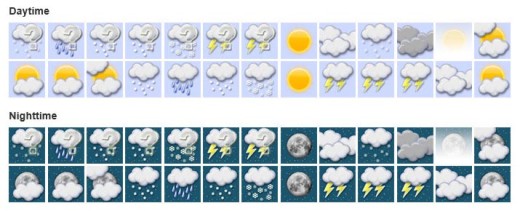 https://www.beliefmedia.com.au/wp-admin/post-new.php?post_type=faq#faq-add
icons="b"

icons="c"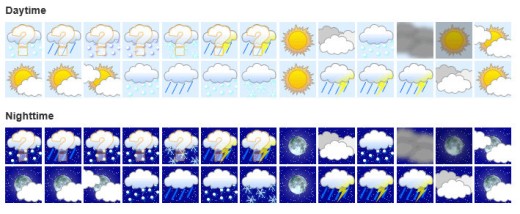 icons="d"

icons="e"

icons="f"

icons="g"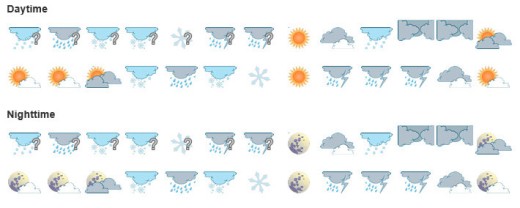 icons="h"

icons="i"
icons="j"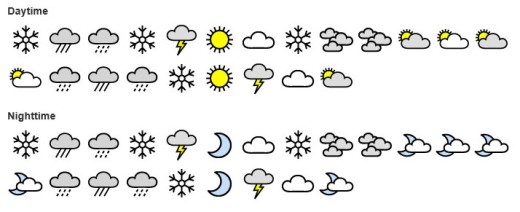 icons="k"