Our Mortgage Broker Growth Program has generated billions in volume for hundreds of brokers. If you're looking to rapidly grow your finance business via online lead generation, our program is unquestionably the highest performing and most cost-effective solution in the industry.
Many mortgage brokers are excellent at writing loans but struggle with effective marketing and ongoing lead generation. Brokers will often throw money into poorly constructed advertising campaigns and struggle to manage the digital presence necessary for high performing SEO and social growth.
The finance industry is represented by those that implement carbon copies of worst-practice solutions that do not optimise lead generation
. No company representing the finance space puts compelling marketing funnels in place or have the necessary email and/or social campaigns curated to drive massive growth. We're the driving force behind some of Australia's most noted 'top performers'… and we'll create a high converting lead generation experience for you, and teach you how to maintain it.
It's not possible to list the features and products of our Lead Generation program. A few major points are introduced here. Please contact us for a no-obligation discussion if you're interested in learning more.
■ ■ ■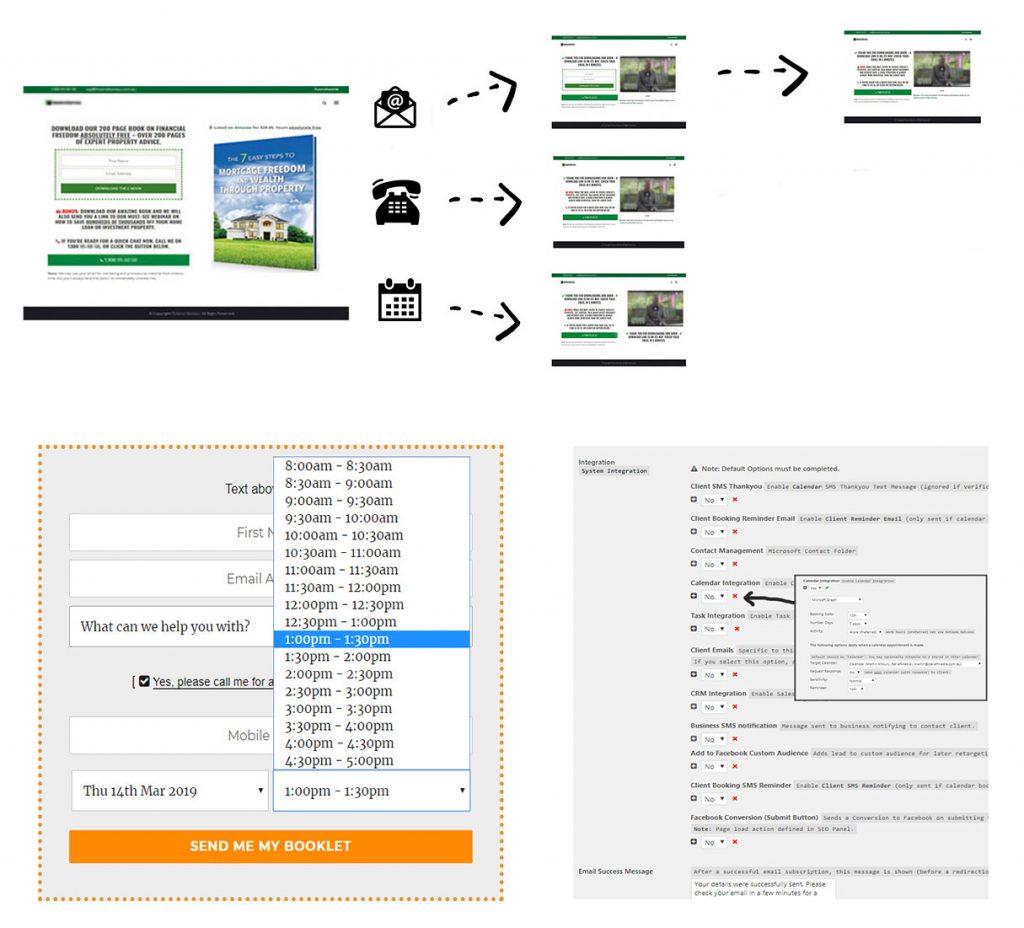 Highest Converting Facebook Advertising Experience
We provide the most effective
Facebook Marketing
in the industry with the
lowest cost of lead generation
, the
highest conversions
, and we provide the
only fully integrated and fully self-hosted experience
in the finance industry.
We integrate fully with
Microsoft Outlook
via email, tasks, and calendars. We provide the
only true two-step funnel conversion in the finance industry
via our own
proprietary technology and tools.
Our proprietary
Gravity Framework
(lead generation) and
Symphony Email Framework
is infinitely more effective than the generic models made available in the marketplace.
Pictured is the basic conditional funnel flow (top). We're the only finance marketing company to provide this high-value essential solution. We're also the only agency that provides an optional simple calendar booking form on page entry – this makes conditional redirects possible and greatly increases contact conversions.
■ ■ ■
The Only Integrated Marketing Experience
We do not use generic and limited third-party websites for landing page creation, statistics, email form creation, or split testing. Our
email and landing page experience is the most sophisticated in the finance space
and
provides the highest returns
.
You won't be required to cut-and-paste anything – there's no learning curve due to a
completely intuitive and integrated marketing experience
(we're the
only
company in the finance space to give you true integrated ownership of your marketing processes).
Our marketing experience is the only of its kind in the finance marketing space to offer
conditional redirections based on page interactions
(again, we're the
only
company in the finance space to provide this
essential
feature). Our experience is the only solution based on industry best-practice.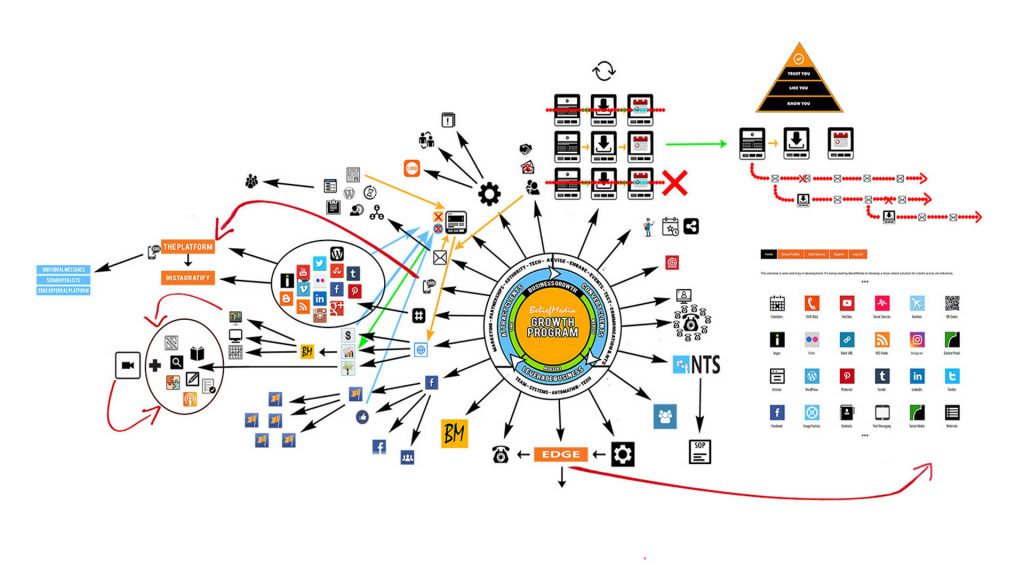 Our "Mortgage Matrix" includes the hundreds the elements we introduce to your online processes. The flawed and antiquated "Facebook Marketer" solution introduces one little component of our broader plan (and they do so very poorly). The "Integrated" nature of our service means that every component in your own Marketing Matrix is connected. Current 'solutions' provided to the finance market are antiquated processes outdated by 15 years.
■ ■ ■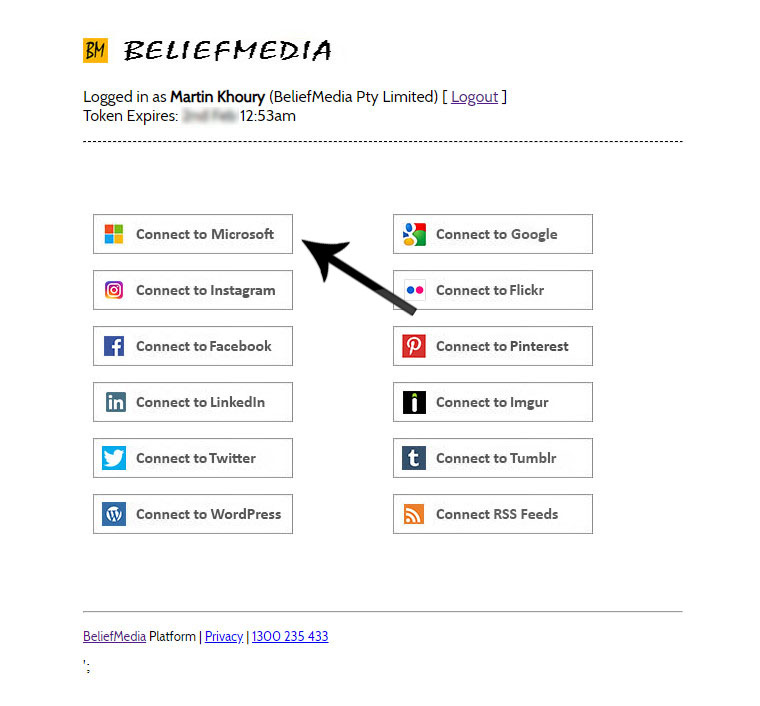 Social Media Management & Tools
You will have full access to
advanced social media sharing tools
, and your website will be connected with your social channels. You may optionally
schedule a pre-packaged campaign of high-value financial social content
to supplement the material you share via our proprietary
Platform or Instagratify
service.
We know you're busy and struggle with time to manage your social media channels.
We make social media simple
.
Our most popular tool is Instagratfiy
. It permits you to post to any number of social networks and any number of accounts from Instagram via hashtag filtering. The tool also supports scheduled posts and "stacking"..
Connectivity to social systems is made via our own proprietary platform. Systems are extensive and constantly developed. We have a number of additional social tools scheduled for the second half of 2019 that supplements our own suite or proprietary excellence.
■ ■ ■
Search Engine Optimisation
We're the only finance marketing company to include our high-value Bronze
Search Engine Optimisation
program
with no additional cost.
This includes a lifetime licence to our proprietary
SEO Website Plugin
.
SEO works on attracting unpaid organic traffic to your website. The
SEO and organic entry traffic is extremely high-value
. No source of lead generation should ever be ignored… and your website experience is the heart and soul of your lead generation experience. Since every entry page is a type of landing page we provide conversion mechanisms on each page of your website.
Pictured is our "Gravity Framework" (the general sources of Primary traffic).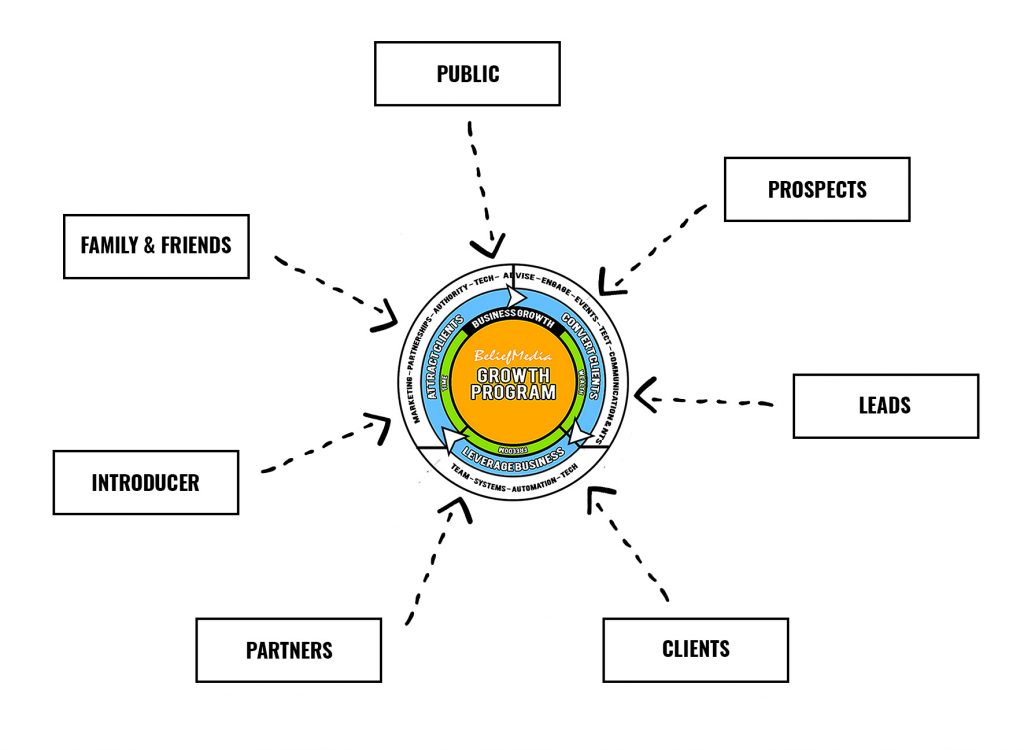 ■ ■ ■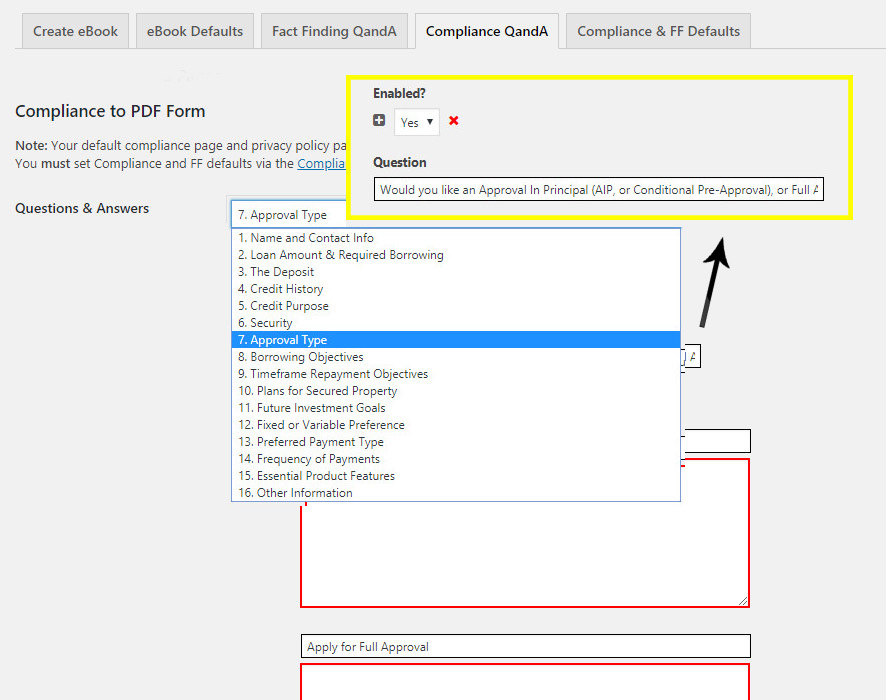 Compliance & Fact-Find Questionnaires
We are the only marketing company to offer a true
Compliance & Fact-Find Questionnaire
fully integrated with your funnel experience. A PDF report is sent directly to your clients with answers based on their response to your questions (on your website). The sales experience
isn't
designed to qualify clients – it's
to qualify you as the broker of choice
… and our systems make you stand out in a sea of mediocrity.
Questions and answers are created by you from
within your website
.
Pictured is a screenshot from one of the QandA question panels. Each question and answer is customised. Reports are built on the basis of your answers to responses. The PDF is automatically created and sent to your client (copied to you). We optionally sync the booklet to your OneDrive account.
■ ■ ■
Marketing eBook Creation
In addition to lead magnets ("relationship offers"),
your business needs promotional ebooks
– they're a required marketing tool. We make it simple to
create any number of generic ebooks from within your website
..
We assist you with the creation of ebooks, reports, and high-converting webinars for use in
paid promotional efforts
. Don't pay thousands for each book – create any number of them via your website at no cost.
You need First Home Buyer booklets, Investment Booklets, and so on. You're in business and need genuine "open" promotional material. Our system makes eBook creation a breeze.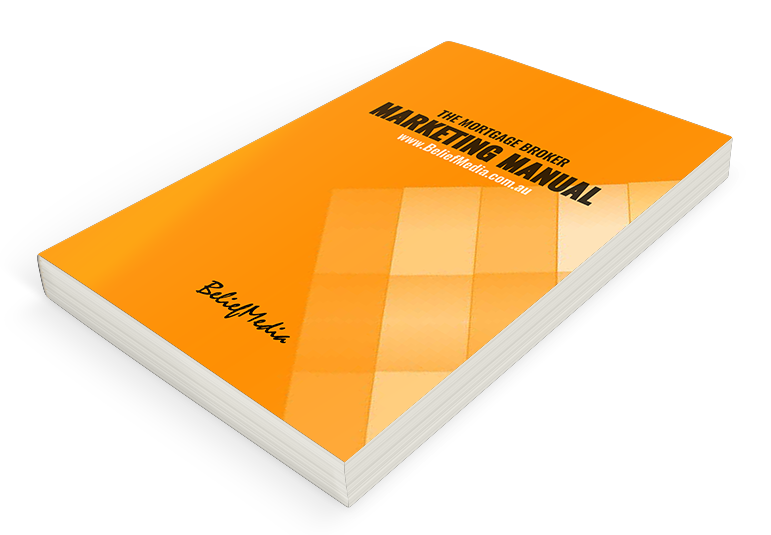 ■ ■ ■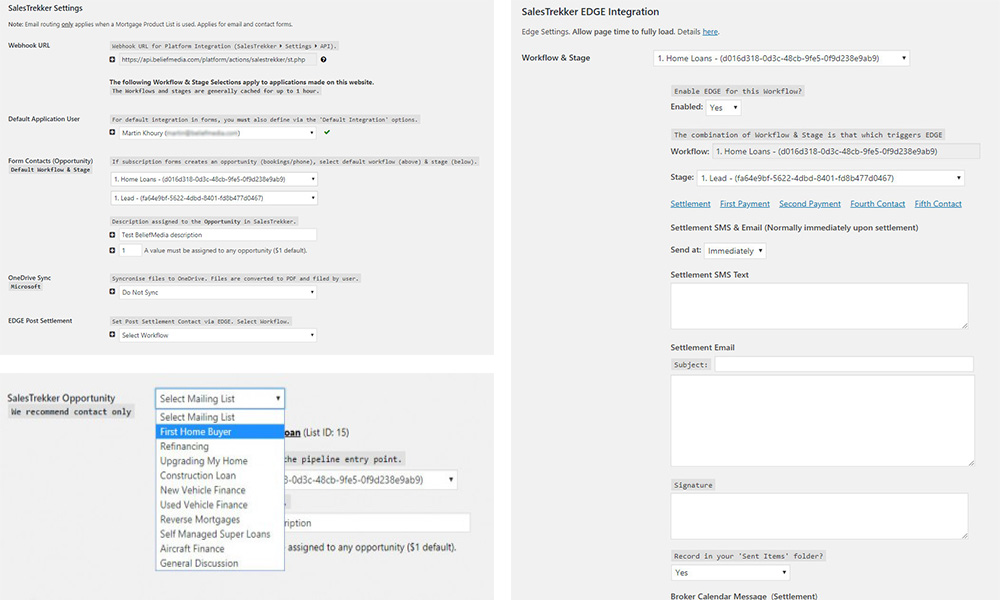 CRM & Aggregator Integration
As well an integrating fully with Microsoft Outlook, we also seamlessly
integrate with your aggregator CRM platform
in a way that eliminates needless manual handling. If we don't currently support your CRM we'll build the necessary integration. We also utilise CRM features such as
SalesTrekker Webhooks
to make your automation work the way you want it to.
We are the
only technology and automation-driven marketing company
in the finance space.
Pictured is a few basic screenshots from our extensive SalesTrekker Integration. If we don't currently support your CRM we'll build it in.
■ ■ ■
Education Program
We drip feed marketing education material to you every day that are followed up by
real conversations with your Relationship Ranager
. We want you to be armed with information necessary to continue with
low-cost lead generation
so we provide support after our initial lead generation program..
Your Relationship Manager and our technology team are
available at any time
. We work as your marketing department and expect to be consulted for marketing decisions.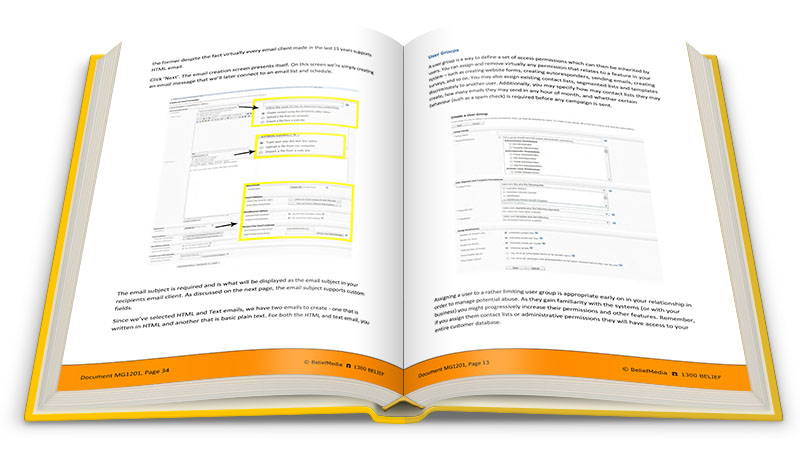 ■ ■ ■
Post Settlement Systems
Our proprietary
EDGE Post Settlement Platform
creates broker and client SMS notifications, emails, and reminder schedules in your calendar. Some CRM platforms automate the action.
We never want you to lose a client ever again
, and
our systems are designed to create passionate advocates and referrers
.
Post settlement actions in some CRMs provides the functionality to move clients from marketing related mailing lists to one designed for product support or post settlement.
We'll integrate automation whenever we see a need for a digital solution
..
Pictured is a few screenshots from various EDGE systems. We now build in an EDGE module specifically to your CRM rather than use our former 'generic' model. Our EDGE system has generated billions in business volume that would otherwise be relegated back into the broking pool.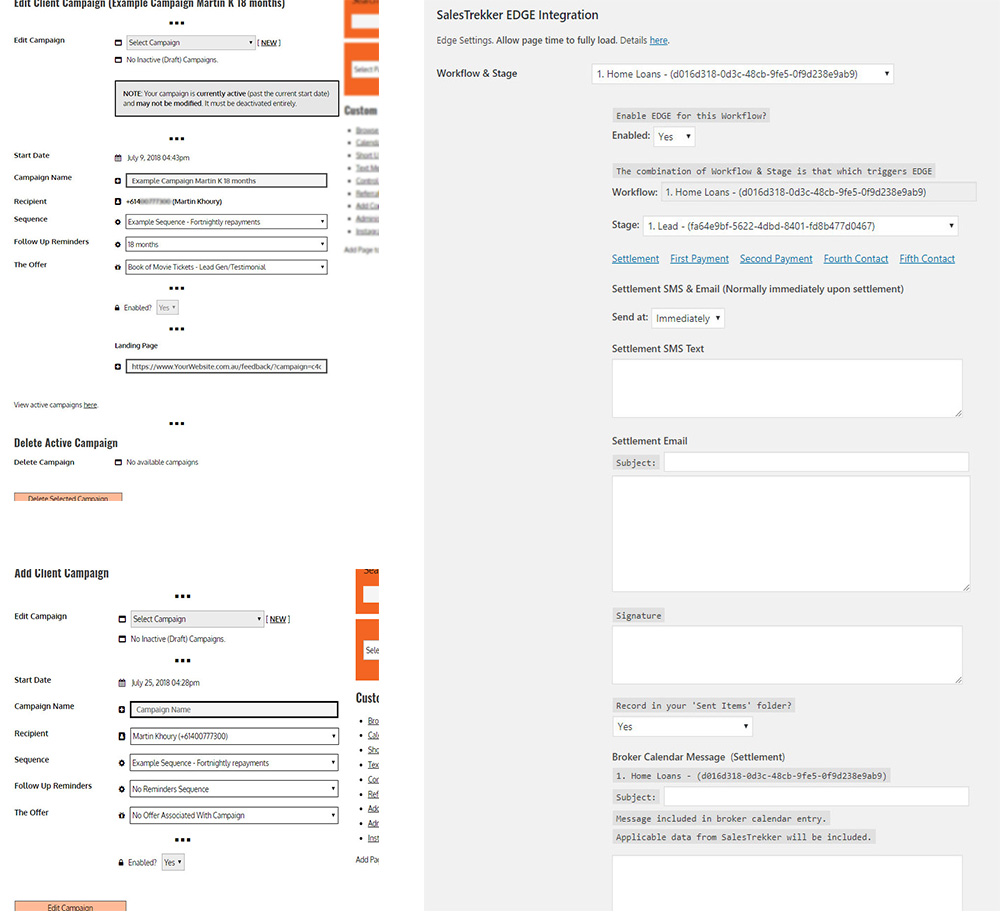 ■ ■ ■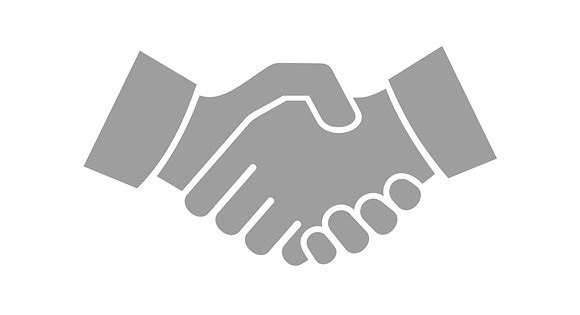 Partners & Introducers
No source of lead generation should ever be ignored
. Don't listen to the messages of the charlatans sharing our space; partnership and referrers remain one of the most valuable source of business growth. We help you
establish and build high value partnerships
.
■ ■ ■
Website Design & Optimisation
Your website remains one of your businesses most important assets
. We
optimise your website and turn it into a lead generating machine
. Your website is more than a business card; our SEO drives traffic to your website and each page serves as a "type" of landing page designed to convert
unpaid organic traffic
.
We build in a large number of
website features
that serves as a resource for your visitors, and acts as a magnet for search engines.
Pictured is our MG0201 booket, sent to brokers on day 2 to introduce them to basic web design concepts. If you don't have a website we'll build one for you.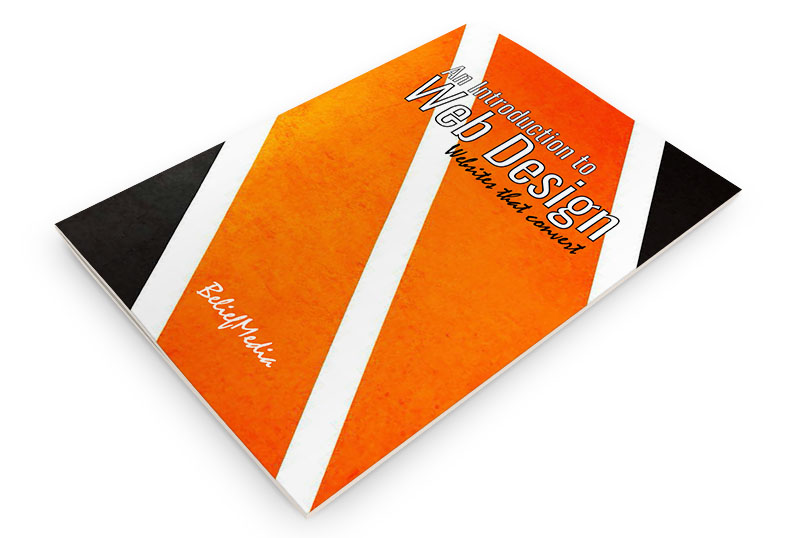 ■ ■ ■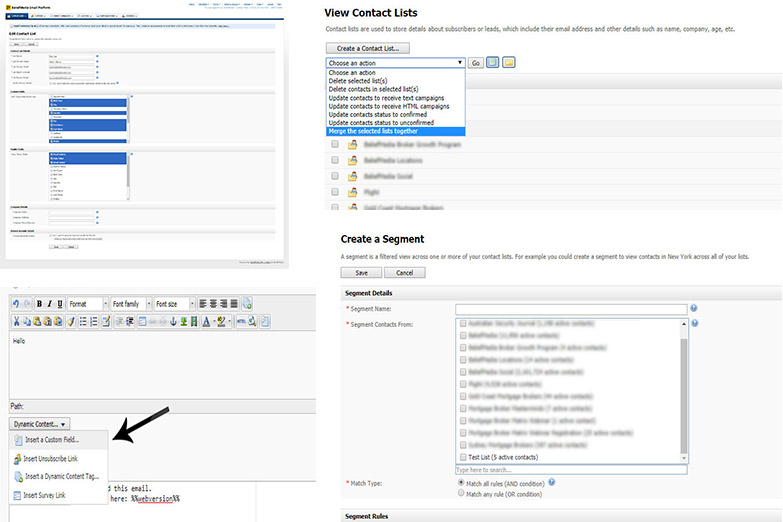 Email Marketing Program
We provide you with a fully-integrated
Email Marketing Solution
that is unquestionably the highest performing of its kind in the finance market. Your email program will make you
stand out from others sharing your space
. We don't shy away from the fact that our email program takes more time to build than others… and this is because it
returns more prospects than any other
.
Our email solutions
fully integrates with Office365/MS Exchange
. We also provide full audience segmentation in a way that ensures
high quality returns
from your efforts.
Pictured are a few screenshots from our email experience. We support email marketing via a fully integrated proprietary email and calendar solution.
■ ■ ■
Support from Real Experts
We are the not weekend educated "Facebook Marketers" that have stumbled upon a system. We are
real experts that have worked in the digital marketing and advertising space for over 20 years
. Our Head of Growth is one of Australia's leading digital marketing strategists that also
founded and built Australia's leading independent brokerage (as voted by MPA)
. All our Relationship Managers have enjoyed
high-level success in the field of finance
.
It's our expertise that gives us scope to work on real
online and offline strategies to build growth
.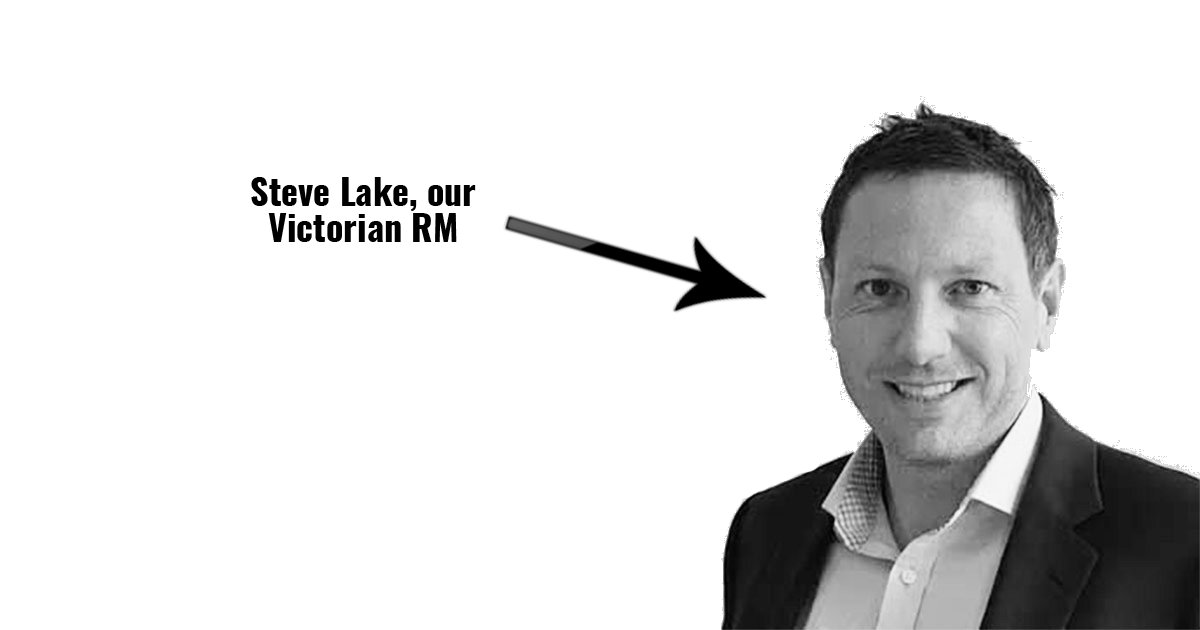 ■ ■ ■
Technology Driven Automation
We are the only
technology-driven finance marketing agency
that is able to support your business via real automation solutions. Whether this is a tool to manage your
aggregator CRM
or a Facebook Messenger solution, we're able to integrate features via in-house proprietary technology. Finance businesses need to stop wasting their marketing budgets on antiquated solutions.
The YouTube video is was made in 2017 so is a little old and due for an update. However, it still introduces some good concepts.
■ ■ ■