If you're lucky enough to have a shopfront, or you work in an environment that provides foot traffic, your front office fascia or public-facing windows provides an excellent means of promotion. In a world where an 80-inch TV might cost less than $1000, this gives you incredibly powerful exposure to passing pedestrian or vehicular traffic. This article describes how to set up a basic TV Instagram Wall with Yabber

- Belief's digital marketing and social media platform.
A TV might show anything – your video podcasts, product information, images, slideshows, or you might simply choose to show a single promotion. Since we ingest your Instagram feed (an always up-to-date and dynamic source of information), we've build a tool that feeds off your Instagram images and shows them in a slideshow that is suitable for a full-screen TV. Linked with Instagratify, the tool is a plug-and-play solution that works on the basis of showing a computer screen on a TV.
No setup is necessary. If connected to Instagram you simply navigate to the appropriate page, select the type of slideshow, and launch it. The F11 key on your keyboard forces your browser into a full-screen mode.
Pictured: A number of options apply that impact upon the way in which your slideshow renders (assuming the selected slideshow supports the option).
The number of images shown, the frequency that they rotate, and the captions, are all options that may be excluded or included in your slideshow.
The TV Wall is an exceptional tool to be used during promotions or events. If using Instagram, each image you upload during the event will quickly find itself shown on connected TV screens (basically, any TV with an Internet connection). We have a protected and permission-only product that queries hashtags enabling you to include and showcase those photographs taken by event participants – an ideal way to improve upon event-based hashtag engagement.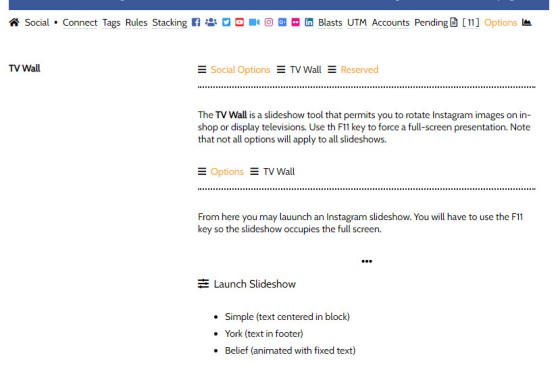 Pictured: Launching any slideshow is as simple as clicking a slideshow link. Each link opens up a window that presents images in a different format.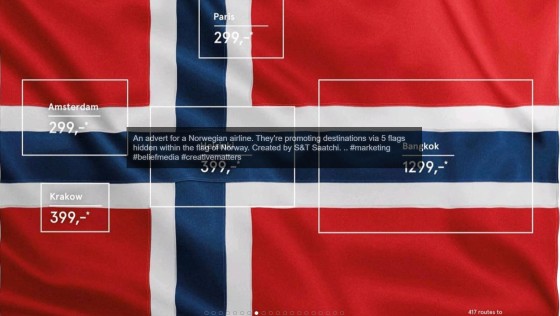 Pictured: Two examples source from the @1300belief Instagram account. Our examples aren't great because our content is rather boring. As you can see, if you're going to share images to Instagram a full HD image works better than a standard square image. Various 'slideshow' formats are available with more coming soon. Some formats will be manufactured to put more of an emphasis of specific blocks of caption text.
A short time before writing this article we introduced this tool to a Queensland-based small franchise operation. We spent $6000 on eight television screens (they opted for high-quality screens, but had they opted for another brand it would have saved half the cost) and they improved upon their conversions by 22% overnight, and it's improved since then as they've developed their own call-to-action methods. One single loan transaction covered the cost of the investment.
We expect to include a number of slideshow formats as the need for them is introduced to us.
It's a very small feature... but it might provide you with a few ideas.