On 25 July 2008, Qantas Flight 30, a Boeing 747-438 (construction number 25067, and registration VH-OJK), under the command of Captain John Bartels and carrying 369 passengers, was operating a scheduled service from London Heathrow to Melbourne with a stopover in Hong Kong. The aircraft was cruising at 29'000 feet when it was interrupted on the Hong Kong leg by an exploding oxygen tank that ruptured the fuselage just forward of the starboard wing root. The aircraft made an emergency descent and diverted to Ninoy Aquino International Airport, Metro Manila, Philippines. There were no injuries.
In this podcast we talk to Captain John Bartels about the event. First published to our Flight Podcast program on April 17th 2011 (almost ten years ago to the day), our podcast remains the most definitive first-hand account of the incident.
If you're interested in jumping ahead to John's narrative of the incident you should skip ahead to the 15m 28s mark.
"John Bartels and Qantas Flight 30" was originally recorded for Flight Podcast. It was recorded by Martin Khoury, Ken Pascoe, Karlene Petitt, and Adam Saddington. We introduce the event and talk about its relationship to digital marketing (SOP's, Practices, Procedures, etc.). In the full length program we spoken to Neville Blyth and a few passengers that were on board the aircaft at the time of the incident; those audio snippets will be made available soon).
06m 18s
:
John Bartels Interview (Background)
Ken leads the discussion with John. In this section John introduces his background with the Australian Navy.
15m 28s
:
John Bartels Interview (QF30 Incident)
Ken leads the discussion with John Bartels as he talks through the QF30 Incident.
Martin and Domenico reflect on the incident, and discuss the audio's contribution to aviation safety. We talk about other aviation podcasts that'll make their way onto our website (some were previously published while others will be published for the first time).
■ ■ ■
Image Gallery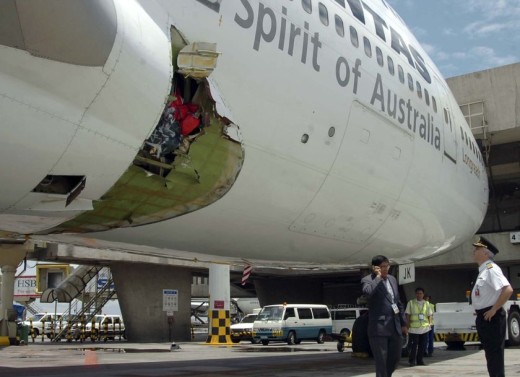 Pictured: John Bartels, captain of Qantas Flight QF30, inspects damage on his Boeing 747.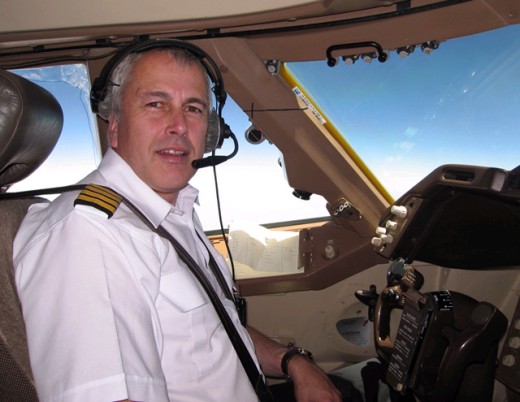 Pictured: Captain John Bartels. Pictured in the command seat of a Boeing 747-400.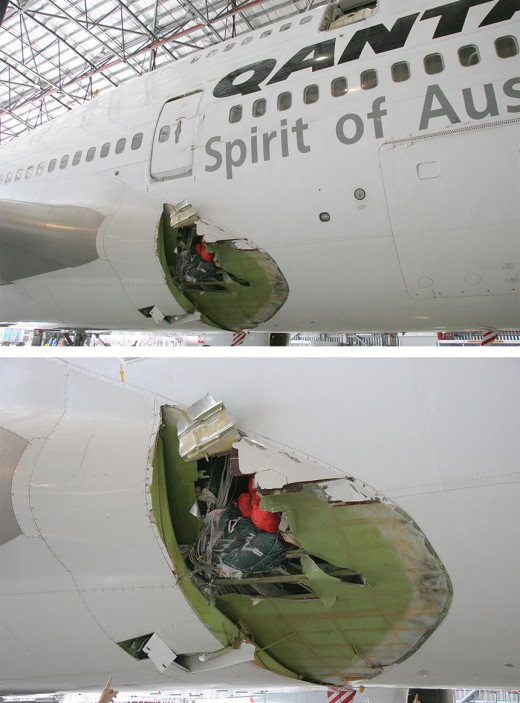 Pictured: Close-up view of Qantas Flight QF30's damage. Sourced from the ATSB's final accident report.
Conclusion
There are obvious elements of John's story that applies to operating any business, and it points towards the importance of Standard Operating Procedures and teamwork to manage 'non-normal' occurences. If you're interested in more information on the incident you should direct your attention to the ATSB's FInal Accident Report

(their website provides a large amount of supporting documentation).