BeliefMedia partners is a plugin for finance clients to provide their partners. It performs two functions: it updates general content on a partner website, and it facilitates a full-featured article distribution program
that is managed in Yabber.
Designed and built fully in-house to support the needs of brokers specifically, the plugin is optionally installed on a partner website and connected to Yabber

. If your partner is a willing program participant by way of assigning a single page for your services, or block of content in anywhere on their website for your material, you can then take control over those blocks of content which might include videos, rate blocks, text blocks, subscription forms, and fact find reports. The changes to content on partner websites is made globally (a single click, for example, will alter videos on all websites).
Screenshots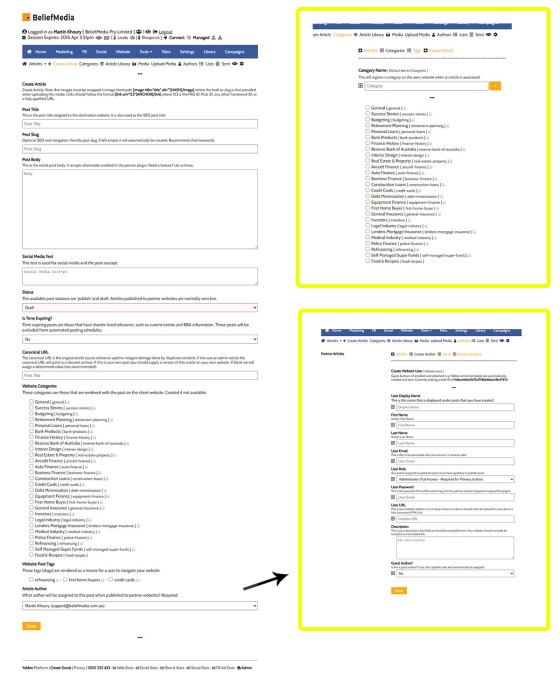 Pictured: General article creation in Yabber. We provide a library of Yabber content; clicking on the edit link will immediately create your own copy for distribution. Categories, tags, the author, and other page elements are automatically assigned. Images are included with shortcode so the image scales correctly on the destination website. A large number of features apply.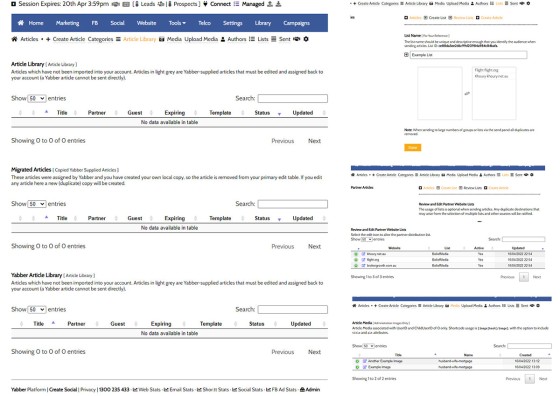 Pictured: Pictures is a few of the logs created by Yabber. We record logs and statistics for images, articles, sent schedules, and other information. Stats are recorded for your articles that are read or viewed on a partner website.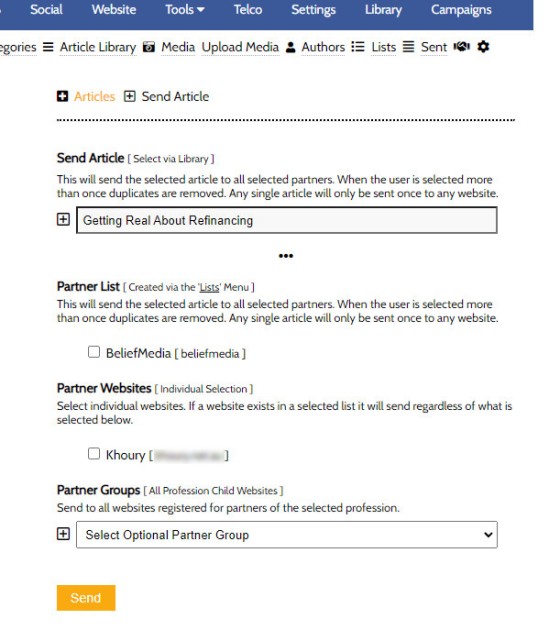 Pictured: There is no limit to the number of websites you may sent articles. Distribution is determined by individual websites (only one pictured but all your registered partner websites will show in a list), by partner lists that you have created, or by partner registration types (this will send to all websites under a partner with a defined occupation type). No duplicate articles are ever sent.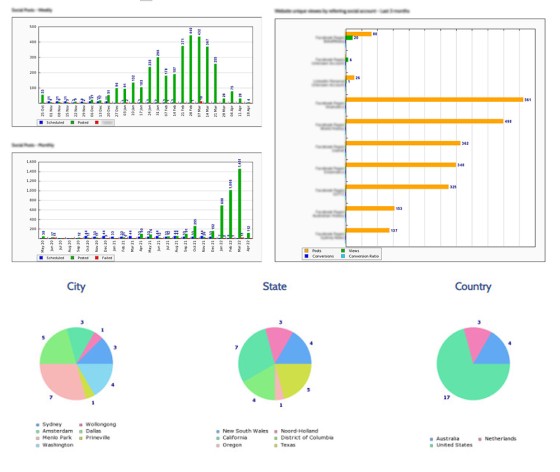 Pictured: Article statistics are vital... and it is one of the features of similar systems that is seriously lacking. We must be able to resolve the impact of our efforts in order to assign necessary resources into program objectives.
Change Log
Download
The plugin is only available for logged-in Yabber users. Download from within the Partner Module

.