I read a Facebook advert from a 'Facebook Marketer' a short time ago that introduced a 'program' by way of dismissing all the traditional methods of marketing and partner relationships that have worked for the industry for years. It bothered me.
Despite Belief providing the most powerful Facebook program in the industry, we heavily advocate that the marketing and real-world engagement required for real growth requires more than just Facebook, and Belief doesn't shy away from the plethora of marketing opportunities that exist offline - it's one of the many reasons our clients, and Yabber subscribers

, see more far success than their competitors, and certainly enjoy more success and value that what competing products provide. Yabber

provides a very large number of relationship-based tools, and we provide the necessary guidance to see success in this area because they just work.
First, Facebook is simple to use, and one could probably train a monkey to run a few ads if he were at the top of his game. Well, maybe not a monkey, but I did shoot a video recently of my 7-year-old daughter logging into Yabber

and creating a one-click campaign (the only one-click solution in the industry). It's not Facebook that's difficult, but rather the funnel experience that follows, and Yabber is clearly the only product in the market that actually provides a fully compliant and full-stack one-click solution. In fact, Yabber is the only experience in the industry that provides a real marketing funnel.
Anyhow, I read through this guy's Facebook ad where he detailed how his relationships and partnerships didn't work, his networking events didn't turn out, and so on (he went on to list the typical anti-offline stuff). So, this guy that failed at marketing decided to create a digital program (without any digital knowledge) and create a marketing program despite the fact his advert was promoting the fact he failed with basic business marketing strategies. Absolutely bizarre... and it's typical.
I'm not suggesting you shy away from digital (it's what we do better than anybody

), but it's time to start ignoring the flawed and professionally negligent messages that are suggesting real offline and relationship marketing doesn't work. It's a load of professionally negligent garbage that really needs to come to an end... and the reason it doesn't or didn't work for these Facebook guys is because they don't know what they're doing, and they certainly don't understand the industry.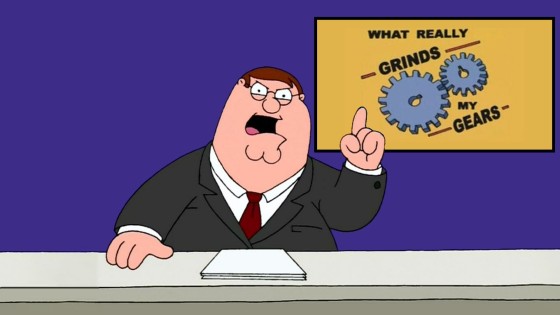 Pictured: We work with countless accountants, financial advisers, and others in the finance space, and we routinely introduce opportunities to our brokers based on these relationships. One program in isolation (with just one accountancy group) returns over a billion dollars a year to our brokers. We have about a dozen brokers that see around 100 ready-to-go leads every single month from a single referral source - Of course relationships work.
We see hundreds of millions in relationship-based programs every year, and our clients are seeing some extraordinary success on the back of relationship-based programs when others have claimed that the space doesn't work. It's utter garbage... just like their service.
So, I'm going to introduce a very basic program right now that'll create an introduction with anybody you like. Almost guaranteed. It's not cold-calling or anything crazy like that - it's a true relationship-building exercise that often develops into something that'll add massive value to your business.
Note:
If published, it's worth reading our article on our
Saturn program
- and it's
just one
of our
many
relationship programs. Saturn is quite possibly the highest-return marketing program in the country and routinely returns hundreds of millions of dollars
every month
(it's supported by digital systems but it's essentially an offline program). Saturn is s supported by
EDGE
, Jupiter, Pluto, and others. Offline marketing is more powerful now more than ever thanks to the seriously flawed attitudes of those that claim to provide a marketing service to the industry.
Note:
We published a
few
articles
on
creating
video
content which supports this article, and if you're new to video production they are worth reading.
We're going to tell you how to book a guaranteed introduction with your business of choice... and you don't need or want us to do it for you. In fact, it's not a secret process... it's just one methods brokers might use as an introduction tool. We'll also provide some supporting 'technical' information to make the process a little easier.
The principles of the Magic Lantern model need to be established before any accountant, real-estate agent, financial adviser, lepricorn, or anybody else will want to talk to you or take you seriously. The Lantern model (a framework used to professionally 'seduce' a prospect) is predicated upon somebody knowing you, liking you, and trusting you, and this escalation is accelerated by way of demonstrated Expertise and Authoritativeness... and a cold call satisfies none of these requirements. A relationship must be earned.
If you're going to call somebody it must have purpose and there needs to be clear and immediate value assigned to the other party (it's about them, not you). And there's no better or easier way of achieving this than to call the other party, express your admiration for their operation, detail your understanding of what they do, and ask them if you can record a podcast or video with them on a particular subject.
More often than not the other party will be flattered by your offer, understand and appreciate the value that you will potentially provide introduce to their operation, and agree to your request.
That's the first part.
The second part obviously involves the pre-communication, the actual shooting or recording, and the offer of a few beers or lunch.
Note:
By the way, all those boneheads that try and convince you that a lunch is waste of time haven't seen the multi-million dollar advantages provided by way of a $20 club sandwich. We see the benefits every single day. We've recorded a few of the bookings we've made for some of our managed clients; we've de-identified the calls and
will share them with you
soon (you'll hear the appreciation and enthusiasm for yourself).
The rest is kind of up to you.
Our Yabber

clients obviously have a clear advantage because our system supports relationships in amazing ways, and provides a Partner Dashboard for bilateral relationship transparency, and we provide the systems that guarantee their clients will be supported. The digital support you provide their clients with Yabber

is an easy sell.
Once you introduce your operation, your client care, and the fact you want to work with them, the discussion becomes quite easy. The power of reciprocity takes over and the other party - who you now have a relationship with, and is somewhat indebted to you by way of your (continued) promotion - is far more willing and likely to engage with you professionally. Even if the relationship doesn't mature into a profitable arrangement the relationship is still there, and it will always have the potential to develop into something else over time.
Does it work? Short answer: yes. Long answer: Yes, in amazing ways. We've seen relationships that return well in excess of a couple of hundred million dollars a year. We've seen it drive business growth, and create a business that attracts other similar relationships based on demonstrated excellence (you want to build a business that organically attracts partners).
Making Contact with a Business
Before we make contact with a business for the purpose of a video (if we're sourcing an interview subject), ensure that you visit their company website and their social media channels, and study a few relevant LinkedIn

profiles. If you demonstrate sufficient interest in your early conversations it's not uncommon to develop a meaningful connection before you even shoot a single frame.
Note:
If you're a
Platinum
client we'll contact businesses on your behalf and handle all scheduling - you just turn up. We often like the brokers to make the initial phone call only because that first contact often presents itself as a discussion opportunity. You may get talking during that call and we don't want that discussion 'wasted' with us.
Always follow up with an email Calendar invite, and connect with the individual on LinkedIn. Sometimes it is beneficial to arrange a quick lunch beforehand so you're able to learn a little more and establish your talking points.
Shooting the Video or Recording the Podcast
If we're introducing a guest into our video it's possible that they've never actually recorded a video themselves, so we're required to provide them with a short brief on the nature of the video, its distribution, how it'll be used, and what you're looking for in responses. Real estate agents are generally rather professional; they've done it all before and aren't usually camera-shy. Conveyancers and building inspectors are diametrically opposed to those in the property market and normally require far more preparation.
From a technical point-of-view, we're required to brief our subject on the use of the microphone, what to do if they're stuck on a question, and their freedom to repeat themselves or stop for a break. It's our objective to portray our guests in the best possible way so communicating the fluid nature of the editing process is important.
If your guest chooses to do so, it's entirely acceptable to let them use cards with a few points that they might choose to reference for responses – just keep it out of shot. Once we're all wired up consider the following patter (if you're asking questions from behind a camera):
"Before we start, remember to talk to me – not the camera. Please answer questions starting with a sentence. For example, answer 'What is LMI?' with 'LMI is...' – this way we have the options of including your responses without my questions. If at any time you wish to start over or revise your answer simply stop for a few seconds and start again. Please don't vacate from a specific subject – once you've answered your question I'll either ask you for more information or segue (transition) into another topic. Once finished, and if you're not happy with any part of the video, we'll go back and re-record it".
The instruction to answer each question with a full sentence is optional if you're wired up yourself and you intend to include your own questions, or you intend to include yourself in the video, but it's always nice to have a full-sentence response so you're left with editing options (such as when splicing various videos together). If you do expect to repurpose your video into a podcast, introduce this fact and consider making the video far more casual and conversational (perhaps use a comfortable indoor location with couches). If you're conducting an indoor podcast-style interview ensure that you're both in shot (if you have three cameras consider a multi-cam setup).
Needless to say, if you ever record live video advise your subject that this is the case.
Note: Note: There are times when a release note is required before an individual may be included in your video (we can provide one if required). Avoid shooting in a location where multiple individuals are unwillingly and unknowingly included in your video and never record minors.
If the subject has their own office, or they have staff, ask for a tour. If you're super-keen, pack a box of donuts, and don't be afraid to suggest a quick coffee at the 'cafe next door'. You'll create your own patter and develop your own approach once you've shot a few videos of your own.
Conclusion
Relationship work. If you find yourself struggling to establish partnerships and introducers it might be worth giving us a call. We know that there are competing messages in the marketplace, and we agree with you when you think to yourself "lead generation is a dity word"... because that's what it has become. Our Gravity methods are predicated upon one overarching statement: no source of lead generation should ever be ignored. So ignore those that suggest there are methods that don't deserve your attention.
What we've desribed here isn't a program, per se, but rather a component of a bigger program orientated around relationship-based video marketing.
The worst thing that eventuates from this program is that you'll have contact that you and the guest may share to their audiences. The content will make its way onto your website and be repurposed appropriately into various forms. We recommend you create the discussion in a numbered podcast format to add further value to your digital presence.
We've mentioned Saturn a few times through this article and details will soon be published here. Saturn is likely the most powerful relationship program ever introduced to the mortgage market, and it continues to return hundreds of millions per month in volume to our brokers. While we're releasing details of the program for the first time (it has required an NDA for over 10 years), it really does require Yabber's

digital support for full effect, but it's still a program worth trying by yourself.
Finally, Facebook does work. Of course it does - even bad Facebook advertising returns results. We provide an exceptional Facebook program because we're the only company in the finance space to actually provide a real marketing funnel supported by integrated technology. We don't ignore Facebook just as we don't ignore any other opportunity. A broad spread of your efforts, supplemented by appropriate programs to develop, convert, and then nurture all lead sources, is the secret sauce to real growth.
If you're interested in learning more about the various Gravity (and relationship) programs we have in place, watch our Gravity podcast. If you're ready to have a chat, call us anytime on 1300 235 433 (1300 BELIEF).