Virgin Australia will today launch a national print and billboard campaign that gives us some indication of what we can expect from the brand in the future.
Unlike the more flamboyant Flygirl campaigns we've come to expect from the Virgin brand, today's launch is far more subtle and focuses on what the company claims is its core asset - it's people.
■ ■ ■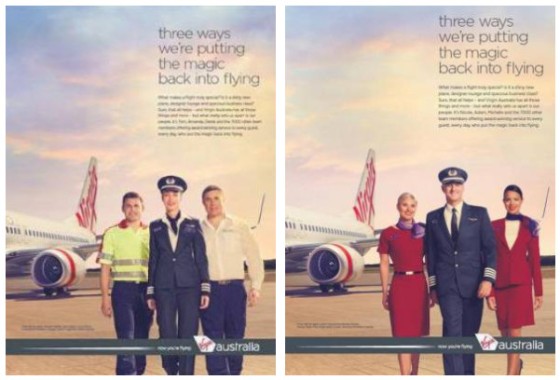 The series of advertisements will be seen on Australian billboards and in newspapers and magazines.