In order to support a number of features, such as Google My Business, YouTube, Testimonials, and other tools, you must connect to Google. Navigate your way to the Social Connect panel in Yabber and click on the Google Icon.
Business Verification: In order for Testimonials to function, you must have your business verified with Google. This can take a couple of weeks, so perform the necessary actions as early as possible.
You will find the Google Connect button in Yabber by following the 'Connect' link in the header.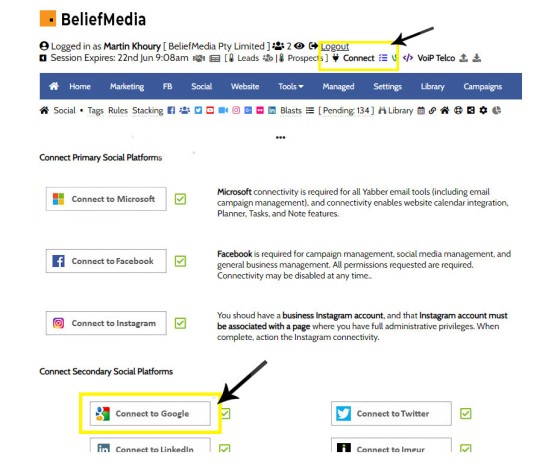 Pictured: You will find the Google Connect button in Yabber by following the 'Connect' link in the header. You will be required to accept all permission requests in order for Yabber to function effectively.
1. Connect to Google
Note that you must connect with the account used when you created your Google Business account, and you must select your Brand account (this is the account associated with YouTube).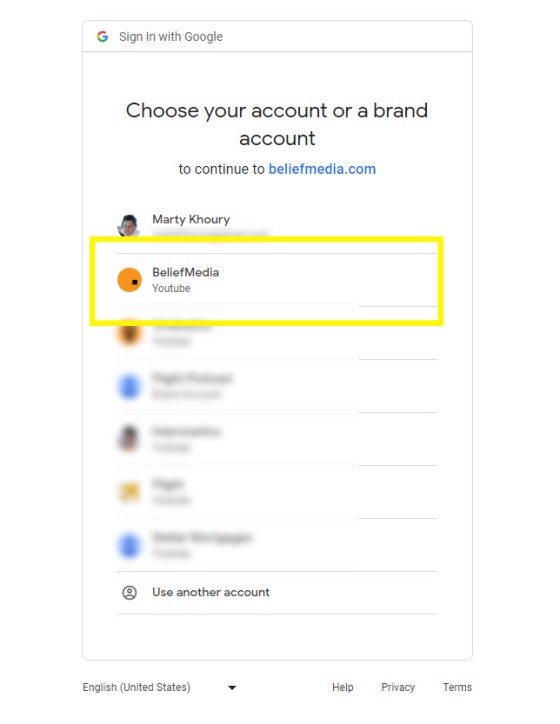 Select the applicable account.
2. Is Our Application Verified?
We make regular changes to our application so it morphs between verified and unverified. The application comes from us, so it is safe to use. You shouldn't connect to applications when you aren't familiar with the author or source.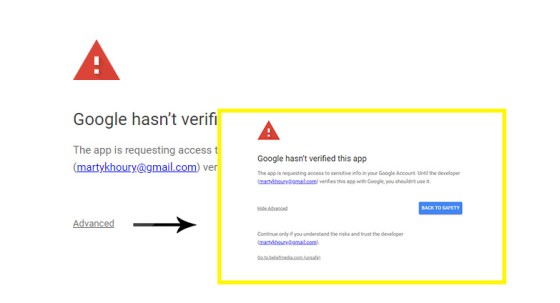 Pictured: If you encounter the 'Unverified' screen, click 'Advanced' and then 'Go to beliefmedia.com (unsafe)". It is safe - the application is only used by our clients.
3. Is Our Application Verified?
You are required to authorise all permissions in order for Yabber to perform all necessary tasks.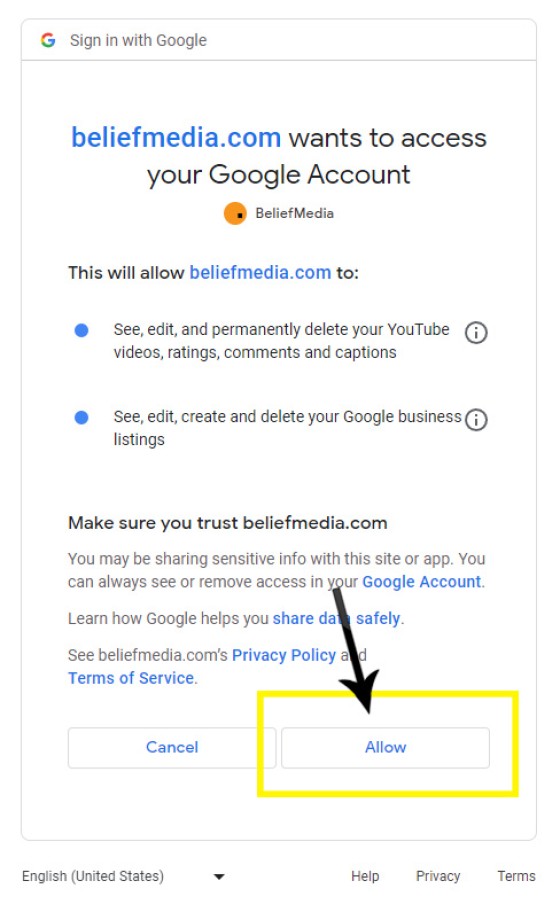 Click "Allow".
4. Yabber Connectivity
If the connection was successful, you will see a notification indicating as such (an error message returns a red message).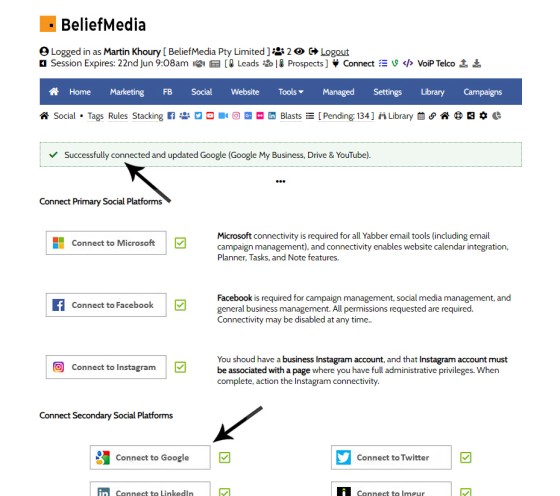 What Next?
If YouTube was connected successfully, your videos will start to be indexed, and daily statistics will be maintained (all other YouTube functions are avaialble). Google My Business will be connected and Testimonials will be available via the Testimonials module.
Related FAQs
Related FAQs and features.
Related Website Social Articles
Related website articles. See the blog for all relevant post categories - related articles below are limited to Google and YouTube articles.